Floatzel.Net is being rebuilt!
Portions of this site will begin redirecting to the new one.


Skip to content:
News | Recently Replied Topics
News
---
By
Cat333Pokémon
on
December 6, 2009
'

ATTENTION ALL USERS

'
Parts of the site will be going offline, including the forum and adoptables, within the next 24 hours for a server move. Hosted sites may also go offline during this time. Some features may not work correctly after the move. However, I'll keep Floatzel.Net domain associated with the old server as long as I can, but once the databases go, the forum is getting shut down (so new posts aren't useless).
Because I have to run the VPS myself (with assistance from KingOfKYA), this may prove to be somewhat challenging. For example, I accidentally blocked several pages by putting permissions in the wrong configuration file. I've got a lot of UNIX and Linux to learn before I can use SSH (a remote terminal) effectively.
19 comments
---
By
EricThePelipper
on
December 5, 2009
The official english
Pokémon Website
revealed that PMD: Explorers of Sky missions are now available. A variety of passwords to these missions were released on the official
PMD: Explorers of Sky Website
. The official english
Pokémon Website
has revealed steps on how to do this through passwords and Nintendo Wi-Fi Connection.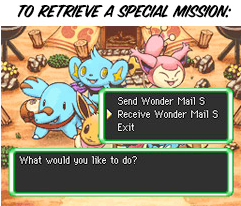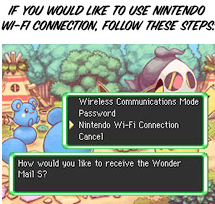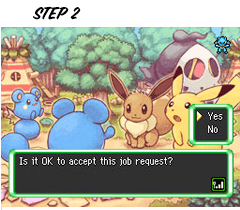 Nintendo Wi-Fi Connection Steps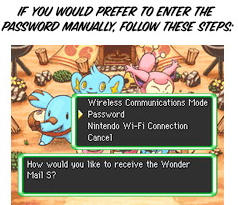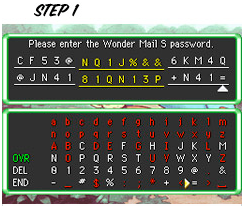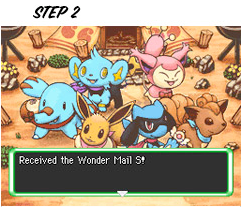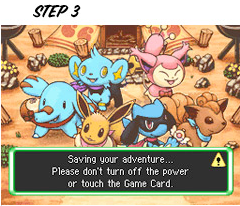 Password Steps
No comments
---
By
Cat333Pokémon
on
December 5, 2009
I'm a little late at making this announcement (by around 130 posts), but the forum has hit 20,000 posts. Time for cake, pie, and ice cream!
Yes, Vegeta, it is over 9,000.
3 comments
---
By
Yoshi648
on
December 4, 2009
New promo video for PokéPark Wii:
Along with more gameplay footage:
And if you pre-ordered the game you get a skin sticker for your Wiimote:
8 comments
---
By
Yoshi648
on
December 4, 2009
The official website for PokéPark Wii has revealed that the game will implement a password system. Like Rumble, these passwords give you special elements to use in the game. The first password will give you a special surfboard so that you can have a surfing Pikachu (the one you play as) for the Gyarados' Marine Slider mini-game. The game will be released in Japan tomorrow.
Source: Serebii.net
4 comments
---
By
Cat333Pokémon
on
December 2, 2009
As you may or may not know, Floatzel.Net and the Victory Road forum are hosted on what is known as a shared platform, where many customers share the same server and IP address. According to the host, this site (as well as my dad's sites) has been exceeding the resource limit. After investigating, I found that the chatroom and adoptables are the two most popular scripts (by number of file accesses), followed by the forum files. In the coming few days, the site may be upgraded to a server designed for resource-intensive sites (with less customers) or to virtual private server. A VPS is a server that is divided into multiple virtual servers, intended for customers who have high-trafficked sites. (Within a couple years, I'll probably have to use a dedicated server, which is $200 a month. :shock: )
What does this mean for you? First and foremost, I've increased the chatroom refresh delays from 5 to 10 seconds. If it may seem slower, that's because it is. Secondly, I'd like people to reduce their usage of the chatroom, at least until I announce that it's not a problem anymore. If there are only two or three of you in the chat, consider talking through the forum or an external service. Also, if you aren't saying anything or you are leaving for anything longer than 5 minutes, please close the chat window. Each refresh uses valuable resources and as mentioned above, I currently don't have a whole lot of those.
Failure to comply with this will result in shutdown of the chatroom.
For now, you may continue using the forum like normal.
As for the forum itself, I will be upgrading from phpBB to vBulletin in the near future. The exact date of this upgrade cannot be confirmed, but it will be soon. I will attempt to use included converters to retain all members and posts from the board. This will cause the forum to go offline for at minimum a few hours, possibly up to a few days. The main reason is to confirm that the move was successful. There will be another notice on the board when this is about to happen.
TL;DR version: Please minimize chatroom usage as it is a resource hog. The forum will be upgraded to vBulletin in the future. Please excuse any downtime this weekend.
5 comments
---
By
EricThePelipper
on
December 2, 2009
The official
Pokémon Rumble Website
was updated with a new flash game. This flash game will let you match Pokémon together and the higher your rank the more tips will be revealed. It is also possible to unlock special passwords in Pokémon Rumble using this game.
This game uses a 30 second time limit and there are up to 4 ranks.
Bulbasaur Tips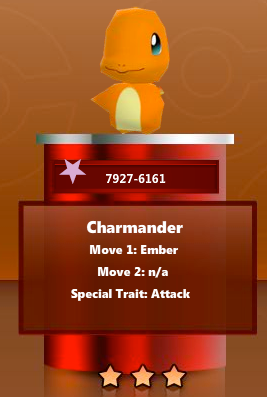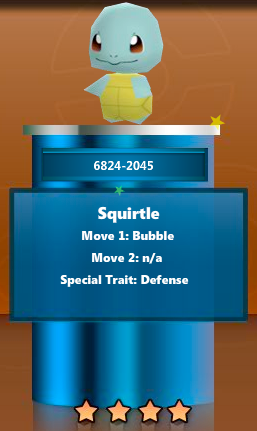 Passwords for [
Charmander: 7927-6161
] & [
Squirtle: 6824-2045
]
'
*The passwords above work for the American Version not PAL.
'
The passwords on this game vary for PAL, you may request a region to be done and I will make an update on those passwords.
1 comment
---
By
Cat333Pokémon
on
November 30, 2009
The new affiliate is
Arkeis
, a Pokémon image website dedicated to providing graphics for those who wish to use them. The also run a forum.
Many of you probably know this site solely by searching Google Images for a Pokémon and choosing images from there. And a large number of people credit Google Images. (Remind me to kick you in the rear for doing this.) :evil:
2 comments
---
By
EricThePelipper
on
November 30, 2009
Today the official
Pokémon Rumble Website
was updated with the Sky Forme Shaymin password.
Sky Forme Shaymin : 5468-6284 : Sky Forme Shaymin knows Seed Flare.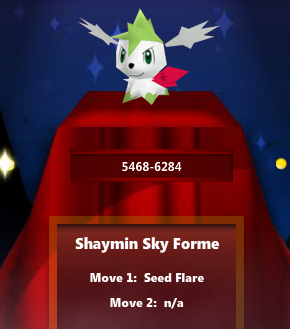 Also, on the official
Pokémon HeartGold and SoulSilver Website
it was announced that the PokéWalker will be receiving skins. The skins come in the two colors Red and Blue currently. The PokéWalker skins will come with a key chain to hang to it and your clothing. Now you can walk without using the clip.
8 comments
---
By
Cat333Pokémon
on
November 30, 2009
After receiving a tip from PokeRemixStudio, I added a few new BBCodes to the site.
The first of which is the achievement tag (short version: ach)
[achievement]Added achievements[/achievement]
The second one is a spoiler tag.
If you want to use a large signature, beyond what we normally allow, please enclose extra text within a spoiler tag.
Try combining a few for stuff like this:
3 comments
---
Jump to Page:
1
2
3
4
5
6
7
8
9
10
11
12
13
14
15
16
17
18
19
20
21
22
23
24
25
26
27
28
29
30
31
32
33
34
35
36
37
38
39
40
41
42
43
44
45
46
47
48
49
50
51
52
53
54
55
56
57
58
59
60
61
62
63
64
65
66
67
68
69
70
71
72
73
74
75
76
77
78
79
80
81
82
83
Archived News
Old news up to August 20, 2009
---
vBulletin Viewer Version 1.7.0 Copyright © 2010 Joseph Parsons.
vBulletin © 2010 vBulletin Solutions. vBulletin™ is a registered trademark of vBulletin Solutions.
Recently Replied Topics
---