Floatzel.Net is being rebuilt!
Portions of this site will begin redirecting to the new one.


Skip to content:
News | Recently Replied Topics
News
---
By
Cat333Pokémon
on
November 4, 2009
The newest affiliate is another fledgeling site,
Flygon Hollow
. It has images for Kanto and Johto (more coming soon), information on typing, and what appear to be some guides. Keep your eye on this site; it looks like new content comes through time.
No comments
---
By
Cat333Pokémon
on
November 4, 2009
I've added a new section to the site, the
Floatzel Pokédoptables
. Visit the page and adopt your own Buizel or Charmander! More Pokémon will be added with time.
The Pokémon of the Month for November '09 is Blaziken. Sorry, but there isn't a turkey, so I settled for a flaming chicken instead.
8 comments
---
By
Cat333Pokémon
on
November 3, 2009
Have you ever wanted to just challenge whoever is up to it to a Pokémon Battle over Wi-Fi? Well, thanks to Ningamer, a new Battle Now! board has been created. It can be found here:
viewforum.php?f=139
3 comments
---
By
Cat333Pokémon
on
November 3, 2009
What should I make it? I'll let
you
decide! (I've heard suggestions for Skarmory because it's like a turkey :roll: .) I will be changing it tomorrow with a couple other updates. It must be relevant.
3 comments
---
By
Pokemon-Know-It-All
on
November 3, 2009
It has been confirmed that the special Arceus event we mentioned yesterday will take place from this Thursday. Simply bring your Nintendo DS and a copy of Pokemon Diamond, Pearl or Platinum to any EB Games or Kmart store across Australia to download Arceus via Mystery Gift.
EB Games have advertising posters commemorating the event in store whilst Kmart mentions it in their latest catalogue which starts this Thursday.
Arceus will be given away from this Thursday in Australia at all EB Games and Kmart stores and from this Saturday in the US at all Toys R Us stores Simply take your DS and Pokemon game with you to download Arceus via Mystery Gift I'll be receiving my Arceus on Thursday
So be sure to grab your Arceus from November 5th, Australia will be the first country outside of Japan to receive Arceus.
No details of a European event have been announced yet.
13 comments
---
By
Ningamer
on
November 2, 2009
A new subsite has been made about the new movie, and it confirms that it will be aired on Cartoon Network on November 20th. The DVD release was also confirmed as somewhere in Spring 2010.
Visit the website here:
http://www.pokemonarceus.com/
5 comments
---
By
Pokemon-Know-It-All
on
November 1, 2009
Hey I Just got News That "Arceus And The Jewel Of Life" Is Going To Air This Friday November 6 on Cartoon Network In Australia At 6PM! It Is Being Shown Here Before The US! Check the Site For Further Details!
8 comments
---
By
Yoshi648
on
October 30, 2009
Serebii has updated information for PokéPark Wii as the official website has updated with information regarding some of the attractions that can be played within the game.
The first one is Gyarados Marine Slider in which you guide your water Pokémon through a water obstacle course trying to achieve the best time.
The next one is Salamence's Super Sky Race in which you guide your flying Pokémon around a course shooting targets.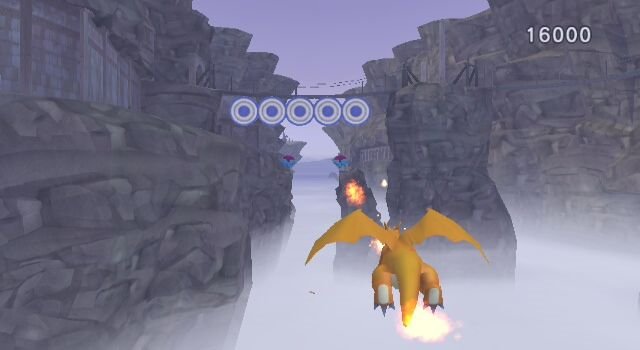 Next is Rhyperior's Heat Up Fight where you control one of four Pokémon in a ring battle. (Similar to Pokémon Rumble?)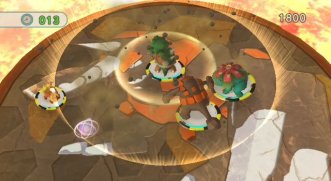 Next is Bulbasaur's Furi Furi Dash where you shake the Wiimote to run (Similiar to Pokémon Dash?)
Finally there is Venasaur's Rope Swing where you build up strength on a swinging rope to try to fly the farthest distance.
Remember there will be more attractions, these are just the ones that have been revealed thus far.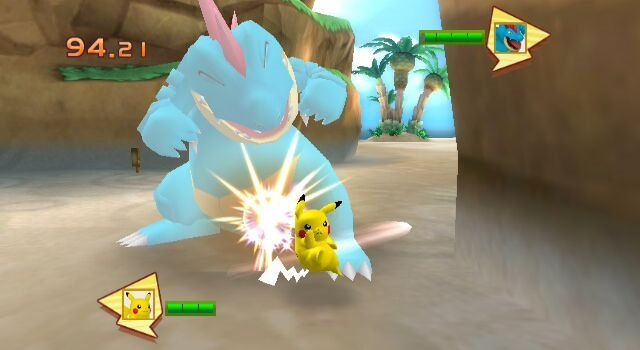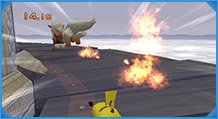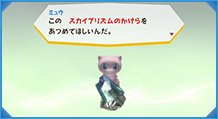 More images from Serebii can be seen here
More information and more screens from andriasang
3 comments
---
By
Cat333Pokémon
on
October 29, 2009
I'm going to be renaming the forum. "Floatzel.Net Forum" sounds a little outdated an uninviting. So, what would you recommend for a name? I'd like it to have the word "Community" in it, so I've given it the temporary name of "Floatzel.Net Community."
So what do you think?
A couple ideas I had:
Cat's Community (but this might bring in visitors thinking the site is about cats, cat care, and stuff like that)
Floatzel Community (without the .net)
Something with "Poké" or "Pokémon"
I'm also open for offers if anyone would like to join a "community forum". This is where multiple sites share a forum and each gets their own links. You must own a website and if you have a forum, will have to send users here and re-link to this forum. If you're a good posting user or have a great site, chances are high that I will accept. (If you aren't willing to join just because your forum is strong, I wholly understand. I've had to turn down requests recently because my forum was already too popular and drives my news system.)
29 comments
---
By
Cat333Pokémon
on
October 28, 2009
I've updated the forum style to look, well, almost the same as the main site. As I used the original subsilver2 style and not the weird one (Serenity) I had before, some features from that board may be missing (such as the quick reply). I also have some minor color issues and all of the icons to correct.
13 comments
---
Jump to Page:
1
2
3
4
5
6
7
8
9
10
11
12
13
14
15
16
17
18
19
20
21
22
23
24
25
26
27
28
29
30
31
32
33
34
35
36
37
38
39
40
41
42
43
44
45
46
47
48
49
50
51
52
53
54
55
56
57
58
59
60
61
62
63
64
65
66
67
68
69
70
71
72
73
74
75
76
77
78
79
80
81
82
83
Archived News
Old news up to August 20, 2009
---
vBulletin Viewer Version 1.7.0 Copyright © 2010 Joseph Parsons.
vBulletin © 2010 vBulletin Solutions. vBulletin™ is a registered trademark of vBulletin Solutions.
Recently Replied Topics
---