Floatzel.Net is being rebuilt!
Portions of this site will begin redirecting to the new one.


Skip to content:
News | Recently Replied Topics
News
---
By
Yoshi648
on
October 15, 2009
Finally. Stop by Toys 'R Us November 7th-15th with your Diamond/Pearl/Platinum and pick up the God of Pokémon, Arceus.
22 comments
---
By
Cat333Pokémon
on
October 14, 2009
'
PLEASE VOTE.
'
This is a very important poll. I really want to know what everyone thinks.
The question is asking whether or not I should join the PokéZam community forum. I have an open invitation from an assistant admin, Nightwing, requesting for me to join. I can also run a test, but I'll explain that in a moment.
Now what exactly is a community forum? It's where several websites share the same forum, expounding on the word "community". Of course, that means that every site admitted will have to "transfer" their members to the new site through messages and announcements.
On the positive site, it should increase traffic to Floatzel.Net, as well as the other less-popular sites in the community. As sites like Pokémon Legends and The Pika Club (with a very popular forum)
may
be joining, that would simply be more sites that I could connect with. All member sites will get their own section on the community forum, and all forum members will be able to discuss in them.
Now for the cons. Currently, no one other than PokéZam is in the community. It would also mean me saying さようなら
sayonara
to 90% of the forum. (The only parts that would be left are the news, updates, and announcements.) It would also mean Floatzel.Net would no longer have a forum to call its own. (Now, of course, if it doesn't go well, I can re-instantiate the forum, but the site could get hit with a major loss of active members moving to another forum.)
Had I not had a forum, or instead had a smaller forum with only a few hundred posts, I would have jumped on this offer in a heartbeat. But now, the site is currently on an escalation, so I'm not sure if I should do this.
As for the "test" option, what that means is to test join the site. My forum would not be purged nor would I send a mass PM that the forum is moving, but I'd still change stuff around as if I did join.
I
really
want an opinion on this, so
please
vote and reply instead of just navigating away.
9 comments
---
By
Yoshi648
on
October 14, 2009
Serebii has posted the first few images for the game. Some of them are blurry but there should be some better ones coming soon. Below are some of the new images while
the rest can be seen here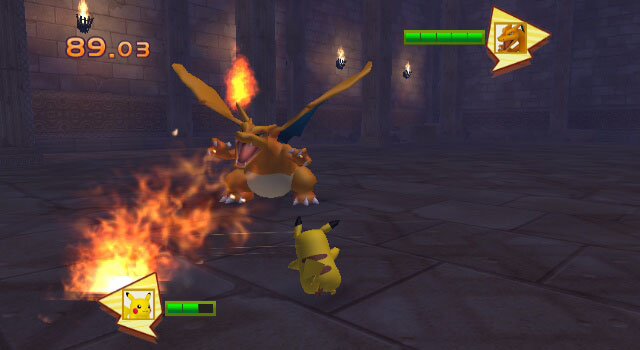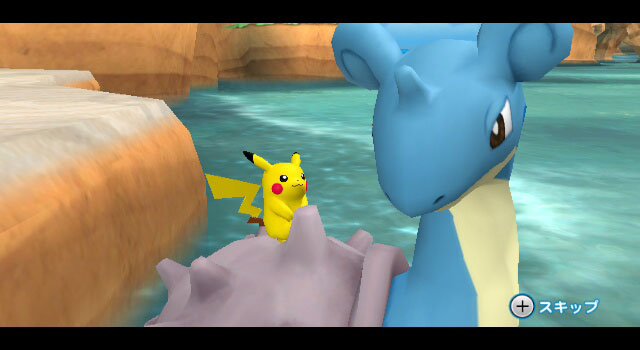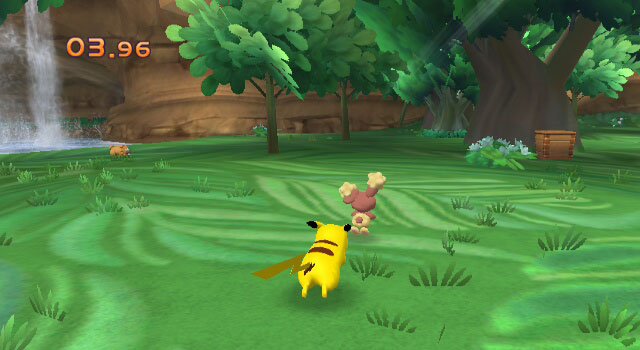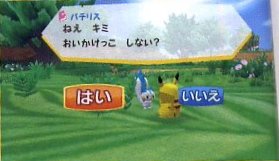 10 comments
---
By
Cat333Pokémon
on
October 14, 2009
Some of you probably know what topsites are, and some of you may not. It's a sort of affiliation system that also ranks all member sites. In fact, you should see a few of them either at the bottom of this page (on the forum) or in the right bar (on the main site). These indicate Floatzel.Net's rank among all sites in each group by number of hits on the image.
So, I finally decided to get my own, provided by the standard
Aardvark Topsites PHP
. By clicking the following link, you can find
my topsites page
. (Of course, if you don't stick the button on your site after joining, your rank will be the lowest possible for having 0 hits. :wink: )
No comments
---
By
Cat333Pokémon
on
October 13, 2009
Just when you thought excellent sites couldn't keep coming in as affiliates,
The Cave of Dragonflies
joins to ranks. Many of you may be familiar with this site, which has a wealth of very long and detailed articles on all kinds of Pokémon subjects! If you have never visited this site, I seriously recommend you take a few hours and peruse everything.
*glances at quite a few signatures here*
Yeah, I'm quite sure most of you have been to this site.
Oh, by the way, I forgot I was #125 on this list:
http://www.dragonflycave.com/rulers.aspx
4 comments
---
By
Cat333Pokémon
on
October 13, 2009
Pokémon Movie #13 appears like it will be based in Holland and Belgium, based on information and two photographs provided on the official movie site in Japan. The pictures below show Kunihiko Yuyama (director) and the Skinny Bridge in Amsterdam with the famous mascot, Pikachu.
Bulbanews
Also, a brief preview of the 13th movie, with Lugia and Ho-Oh, can be found on the official Pokémon movie site:
?????????????
Update, here is the trailer, uploaded by Pokémon Legends' GoldndSilver7:
[youtube:37453bsy]WWRXqp0jRiE[/youtube:37453bsy]
5 comments
---
By
Cat333Pokémon
on
October 12, 2009
Some of you might be familiar with
PokéZam
, which is about as old as Serebii. It's one of those sites with a
lot
of game information, a pretty big forum, anime news, and card catalogs. There are also some bonus articles like Pokémon stuff in Nintendo Power and tidbits on promotions.
No comments
---
By
Cat333Pokémon
on
October 12, 2009
KingOfKYA suggested removing the splash page due to its unnecessity. Many Pokémon fansites have one, including most of my affiliates and some large sites like Serebii. However, you'll also notice ones that don't have one like Pokémon Elite 2000 and Bulbapedia. The system validator could be moved to the current home page (which has the fancy new news system setup). Other than that, it just gives easy links to the hosted sites, which are now listed on the left menu bar.
3 comments
---
By
Yoshi648
on
October 12, 2009
It's a bit blurry, but we have our first look at Pikachu's Great Adventure
2 comments
---
By
LiteTheIronMan
on
October 11, 2009
Nintendo Power issue November 2009 features an article regarding Pokémon Mystery Dungeon: Explorers of Sky.

Of worthy mention is a portion of the article where it discusses Special Episodes, sidequests that can be taken part in aside from the main game. One such quest puts you in the guild rookie Bidoof's shoes-err...paws as he and his guild partner Snover look for the Star Cave, said to hold the wish granting Jirachi.
4 comments
---
Jump to Page:
1
2
3
4
5
6
7
8
9
10
11
12
13
14
15
16
17
18
19
20
21
22
23
24
25
26
27
28
29
30
31
32
33
34
35
36
37
38
39
40
41
42
43
44
45
46
47
48
49
50
51
52
53
54
55
56
57
58
59
60
61
62
63
64
65
66
67
68
69
70
71
72
73
74
75
76
77
78
79
80
81
82
83
Archived News
Old news up to August 20, 2009
---
vBulletin Viewer Version 1.7.0 Copyright © 2010 Joseph Parsons.
vBulletin © 2010 vBulletin Solutions. vBulletin™ is a registered trademark of vBulletin Solutions.
Recently Replied Topics
---