Floatzel.Net is being rebuilt!
Portions of this site will begin redirecting to the new one.


Skip to content:
News | Recently Replied Topics
News
---
By
AuraKshatriya
on
December 7, 2011
A teaser trailer shown earlier today on Oha Suta has revealed the name of the upcoming 15th Pokémon movie to be
Kyurem VS. Seikenshi
, which may be translated as "Kyurem VS. The Sacred Swordsmen". As the name somewhat heavily implies, the movie will feature not only Kyurem, but also the Musketeer Trio-namely Cobalion, Terrakion, and Virizion. The Pokémon Movie Official Japanese Website has also been updated with an automatic notification indicating to anyone who visits the site the revelation, and stating that more information will be made available on the 17th of December. The notification from the Official Website, containing the film's logo, as well as the teaser trailer shown on Oha Suta may both be viewed below.
Source(s):
[
Filb.de
] [
Official Pokémon Movie Website
]
22 comments
---
By
Cat333Pokémon
on
December 1, 2011
The tickets for
Pokémon the Movie: White - Victini and Zekrom
in select theaters are now available. It appears there are two showings: one each on Saturday the 3rd and Sunday the 4th. Be sure to pick yours up before they're all sold out!
http://pokemon.cinedigm.com/get-tickets
(Don't forget to change the date to the date for which you want tickets.)
5 comments
---
By
The Spirit of Time
on
December 1, 2011
Members of last year should remember this event, when it was firstly introduced as part of Victory Road's annual activities. The Nominations of the Year was something that received a lot of interest from the members and witnessed a lot of participation. We look forward this year to see more activity than last year's.
This contest focuses on a list of titles decided by the staff. Each member will vote and provide a name, whom he finds the most suitable to hold the title of the year.
The rules and procedures are:
Votes will be submitted through a single Private Message to Cat333Pokemon

only

.

For each title, three names can be submitted, where the first name will be considered in the first position, the second name in the second position and the third name in the third position.
The name in the first position will earn 10 points. In second position, it will earn 5 points and in third position, 2 points. The winner will be the name with

most

number of points.
If you have chosen someone for the first position of a title, then you are not allowed to choose the same person for the first position of another title.

You can still choose him for second or third though

.
You cannot nominate yourself.

All members, including staff, can vote.

Winners will be rewarded with special prizes: unique and valuable adoptables that cannot be obtained, unless you are a winner.
This is the list of titles you will vote for:
The most active member?

The most missed member?
The friendliest member?
The funniest member?
The most chatty member?
The most knowledgeable member?
The best Pokémon battler?
The best Gym Leader?
The best Animé-Style Battler?
The best Animé-Style Referee?
The best role-player?
The best news contributor?
The best writer?
The best traditional artist?
The best digital artist?
The best spriter (animations included)?
[*]The most interesting photos' owner?
Copy this list and submit it with the names along it.
This contest will continue until
30/12/2011
. The winners will be announced on
01/01/2012
. Any question shall be asked here and I will answer it.
13 comments
---
By
AuraKshatriya
on
November 27, 2011
It has been revealed via a scan of the 50th issue of
Weekly Jump Magazine
that the Pokémon Company will be making a "surprise announcement" at Jump Festa, to be held from December 17th to the 18th of this year. The subject matter pertaining to the announcement is, as of yet, unknown.
Source(s): [
Weekly Jump Magazine Scan
]
16 comments
---
By
Cat333Pokémon
on
November 18, 2011
For some reason, the mail server had been off for roughly a month. About 5,300 messages had been queued for sending, meaning a bunch of registrations and updates didn't go through. I have finally repaired the issue and all mail is now able to be delivered. The mail queue has also been flushed (meaning all mail has been sent).
In addition, expect anywhere from a couple to several hundred messages.
Users on these services may not have received e-mail due to blockage, which is being resolved:
AT&T
SBC Global
Yahoo!
Fixed
AOL
Fixed
Windows Live Hotmail
If you have
not
received any messages whatsoever, please reply to this thread.
2 comments
---
By
The Spirit of Time
on
November 18, 2011
2011 is coming to an end. To celebrate these couple of months that are remaining, here is our first event: A Motto Competition!
Currently, Victory Road's official motto is
Victory Road, Where The Legends Start
. This motto is written down in all Victory Road's banners. This time, however, everyone has got a chance to change this motto with one of their own, to be used officially in all of Victory Road's community!
Rules to be followed:
All members, including staff, can submit their mottoes.

The motto must not exceed a total number of 6 words.
A member can suggest more than one motto, but not more than 3.
'

Do not post your entry as a reply to this thread.

' Mottos are submitted through a Private Message to The Spirit of Time only.
The last day of submitting is on the 15th of December, 2011.
[*]The best motto will be announced on the first day of the New Year.
Good luck everyone! We look forward for your participation!
21 comments
---
By
Glitchy Furrystuff
on
November 9, 2011
The Pokémon Company International is currently running numerous promotional events in anticipation for the theatrical and televised premieres of
Pokémon The Movie-White:Victini and Zekrom
and
Pokémon The Movie-Black:Victini and Reshiram
respectively. These include a special Victini Toy obtainable in Pokémon Rumble Blast, a Wi-Fi Victini distribution for Pokémon Black and White, beginning on December 3rd, the Victini C-Gear Skin, a special "V for Victini" TCG Tin, and the eponymous "V for Victini Sweepstakes", in which 25 out of those who enter have a chance to win either 1 Victini Prize Package (a Victini Plush Doll and a V for Victini TCG Tin) or a Victini Grand Prize Package (a Flame Red Nintendo 3DS, a Victini Plush Doll, a V for Victini TCG Tin, and copies of Pokémon Black and White.
Source(s):
[
http://www.pokemon.com/us/content/sweepstakes/
]
7 comments
---
By
AuraKshatriya
on
November 5, 2011
As of today, the Victini C-Gear Skin previously showcased in Japan as a promotion for the 14th movies' theatrically releases is now available internationally. This event will run until January 12th, 2012, with the password necessary to unlock the skin being
Victini2011
.
Source(s): [
Pokémon Global Link
]
11 comments
---
By
AuraKshatriya
on
October 30, 2011
The upcoming Pokémon TCG mini-set,
Dragon Selection
, will be introducing the Dragon-type to the TCG, the first new type to be introduced in years, after the previous nine types having already been firmly established amongst the players. Whether the new type will continue to be available for cards appearing after the release of this set is, as of yet, unknown.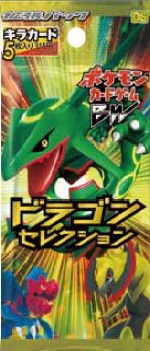 Source: [
Yahoo Shopping Website (Japanese)
]
3 comments
---
By
Cat333Pokémon
on
October 28, 2011
The Pokémon Company International has released the English version of the trailer for
Pokémon the Movie: Black - Victini and Reshiram
on their official YouTube channel. You can watch the trailer here:
No release date has been announced.
3 comments
---
Jump to Page:
1
2
3
4
5
6
7
8
9
10
11
12
13
14
15
16
17
18
19
20
21
22
23
24
25
26
27
28
29
30
31
32
33
34
35
36
37
38
39
40
41
42
43
44
45
46
47
48
49
50
51
52
53
54
55
56
57
58
59
60
61
62
63
64
65
66
67
68
69
70
71
72
73
74
75
76
77
78
79
80
81
82
83
Archived News
Old news up to August 20, 2009
---
vBulletin Viewer Version 1.7.0 Copyright © 2010 Joseph Parsons.
vBulletin © 2010 vBulletin Solutions. vBulletin™ is a registered trademark of vBulletin Solutions.
Recently Replied Topics
---